Welcome to DRC Publishing
Offering a wide selection of books to satisfy any book-lover!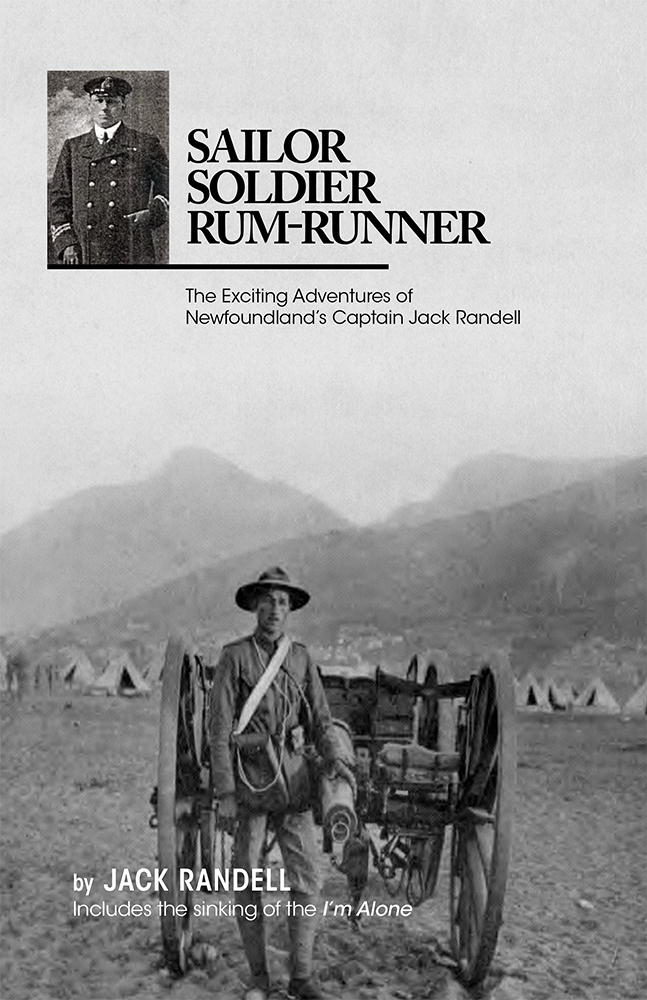 Captain Jack Randell
Captain Jack Randell was born in Ship Cove, now Port Rexton, Trinity Bay, on January 1, 1879. He fished off the Labrador coast with his father until age sixteen when he became an able seaman on a ship commanded by his brother and engaged in the South American trade. He went on to fight in the South African Boer War in 1899. After the war, he got his captain's ticket and his work at sea took him to many places, including West Africa and Russia.  In World War One, he served with the Royal Naval Reserve, chasing submarines about England. He got into the rum-running business in 1922 when Prohibition was in full swing. He was in command of the schooner I'm Alone and loaded with booze destined for the States when he was chased and sunk by the US Coast Guard in 1929. He said he was in international waters when he was sunk, the Coast Guard disagreed. The case was referred to international arbitration and took six years to settle, proving Captain Jack right. He went on to serve in the Second World War. He died in 1944. His story is like a thrilling movie, filled with the daring deeds and fascinating adventures of a fantastic Newfoundlander
Floyd Spracklin, author of Shellbird, will be doing signings of his book at Coles in Avalon Mall on Friday, July 19, from 3 to 5 and at Chapters on Saturday July 20 from 3 to 5. Elena Fenrick will be signing copies of her book A Bewildering Week at Coles in Avalon...
Veronica Connors, Natalie Finlay and Florence Strang are coaches, healers, spiritual teachers and educators who wrote the beautiful book entitled Soul Steps: 52 Ways to Reconnect with Spirit because they want to convey what is working for them and their clients, knowing that it may also work for you, the reader of this book. In one short year, they say, they will walk you through 52 weekly soul exercises, because it's in the doing of your soul work- the daily practice- where change happens. Their hope and prayer is that Soul Steps will bring awareness to the areas in which the reader seeks guidance and change, and that it can be one of the tools for spiritual awakening and empowerment. Sonia Choquette, bestselling author of The Answer is Simple, says "Soul Steps is a beautifully written guide for your spiritual journey. Whether new to the process of self-exploration or an advanced seeker, there is a soul message here for you. Let your journey to spiritual discovery and empowerment begin with Soul Steps."